Topkapi Vision SCADA
Suitable Applications: Water, Water Treatment, Waste Water, Oil & Gas, Petrochemical, Power Generation, Mining, & Process Plants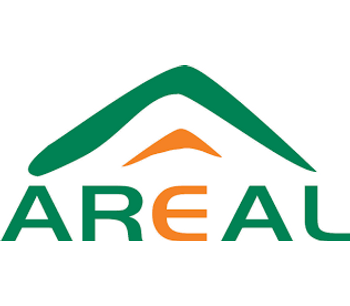 TOPKAPI Vision is the culmination of over 25 years' innovation, experience and expertise in SCADA software package, which is used to monitor and control automated processes. It provides personnel to manage local or remote plant processes or control schemes within the confines of the control room with clear and relevant information for operational, planning and compliance needs based on management requirements.
TOPKAPI Vision is a modular and open software suite that meets the needs of both traditional supervision applications (SCADA type programs) and the more recent needs of data service platforms with various IoT connectivity (Web Portal type programs, in Cloud or On-Premise mode).
An all-in-one industrial scalable product, easy to install and to maintain, it offers a unique set of functionalities (supervision, alarm notification, reporting…) and of compatibilities (PLCs, dataloggers, HVAC controllers, IoT protocols…).
TOPKAPI Vision provides all the key functions of SCADA software: -
• Communication with field devices (via dozens of direct protocol drivers or third party OPC servers)
• Calculation and data formatting
• Display with graphic editor (mimics)
• Alarms and events management
• Remote control with any kind of workstation (client/server architecture)
TOPKAPI Vision is a must-have for all applications involving remote controllers or telemetry units with periodic communication sessions. It uses a special module to connect to remote devices through non-permanent links (PSTN, GSM data, GPRS, 4G, LTE...) and to incorporate in its history information events and graph trend samples that have been time-stamped by these remote devices (PLCs, RTUs, Data loggers, etc.), or by third party applications. No specific settings are required. The processing is seamless, as if the data were acquired in real time, thanks to a large set of built-in protocol drivers complying with each manufacturer specification.
Advantages of Topkapi Vision include: -
• Modular offer: a solution for every need
• Cybersecurity at the highest level
• Local or remote operation
• Perfect integration within the corporate information system

TOPKAPI Vision is designed to meet the requirements of a broad range of industries, including Water, Water Treatment, Waste Water, Oil & Gas, Power Generation, Pharmaceutical and general manufacturing.



TOPKAPI Vision System Architecture (click image to enlarge)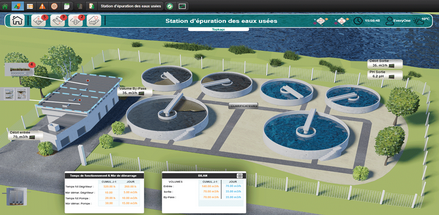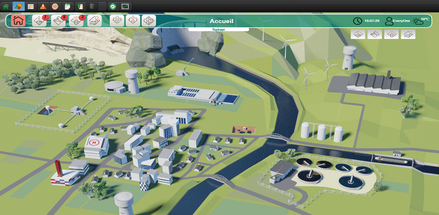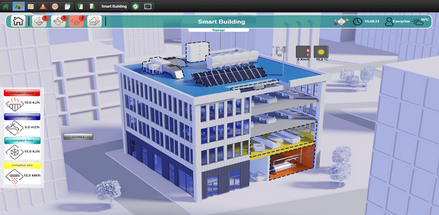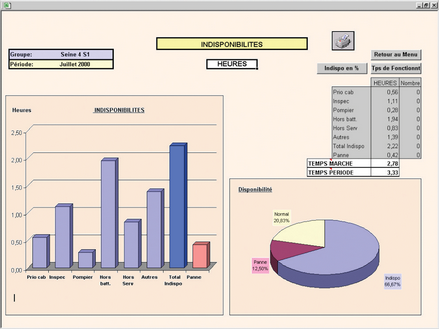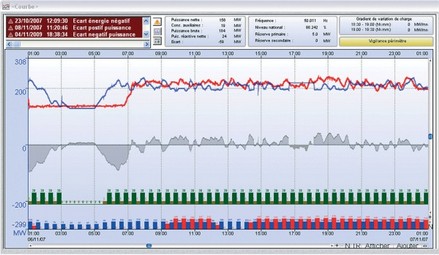 All-in-one product that is economical, easy to install and maintain: traditional SCADA functions + Alarm notification module + Reporting module + Web portal

Unrivaled set of compatibilities:




— Traditional PLCs (Schneider, Rockwell, Omron, Siemens, etc.)




— Remote management PLCs (eWON, TBox, Scadapack, Xylem, WIT...)




— Data loggers (HWM, Ijinus, Primayer, ABB...)




— HVAC systems (BACnet, Lonworks...)




— Various protocols and networks: Modbus, IEC60870, DNP3, LoRaWAN, OPC, SNMP, etc.

'Full HTML5' web server for access through all terminals (PCs, Tablets, Smartphones), without the need for specific applications to be installed and maintained

Interfacing with existing third-party SCADA software to offer new functionalities (TopKapi Front-end solution)

Management of communication losses with PLCs/data loggers (recovery of time-stamped recorded data after re-establishing communication)

Autoconfiguration and tag processing from PLC programming files

Industrial and proven product: tens of thousands of licenses in more than 80 countries

Compliance with the most advanced security standards
TOPKAPI Vision Specification
All-in-one SCADA Supervision and Remote Management software

Various modules to customize the solution and to offer a real scalability (control, alarm notification, reports, client-server options...)

Various PLCs, dataloggers, telemetry protocols:




— Polling (Scada → Field devices) and Event driven (Field devices → Scada) protocols




— Real time and time-stamped data exchange

Windows operating system (Windows 10, Windows Server 2016 and 2019 ...)

Compatible with virtual environments (Hyper-V, VMware...)

Client-Server Solutions: Topkapi Clients (permanent and floating licences), Terminal Services Clients, Web Clients

Hot redundancy, Distribution of the processing load between multiple servers

Secure connections and configurable user permissions and account controls

Various solutions available for interfacing with other applications (GIS, ERP, MES, CMMS, SCADA...)

Development tools provided with any license, with duplication possibilities
Technical Brochure downloads